Reap the benefits of
our obsession
Why spend our creative existence pushing to drive and evolve the audio experience? Because we're in awe of the power of sound. It can fill you with joy, set your pulse racing, rip out your heart, literally shake the room, and transport you to wondrous new worlds. We're obsessed with creating new techniques and venturing into uncharted territory. Considering what sound is capable of, can you blame us?
Here for a good time
And a long time
Sweet Justice is formed from a hand-picked group of industry veterans with a combined knowledge of over two centuries of experience, so you know we're in it for the long haul. Each team member has mastered their craft and developed their own personal style that translates into a standout audio design for every project, every time.
And we're ready to go the extra distance it takes to bring your project the unique, signature sound it needs to soar.

We're not just creators
We're fans
The projects, brands and IPs we work with are loved by fans worldwide, and that includes us. We're honoured to get to work with the brands, characters and worlds we love and feel a great responsibility to treat them properly. We use sound to help create meaningful connections to these titles, and we craft experiences that ring true to us as fans. We are passionate about this industry and its creations, and that passion drives us to help push it forward.
Behold our epic
team-up partners!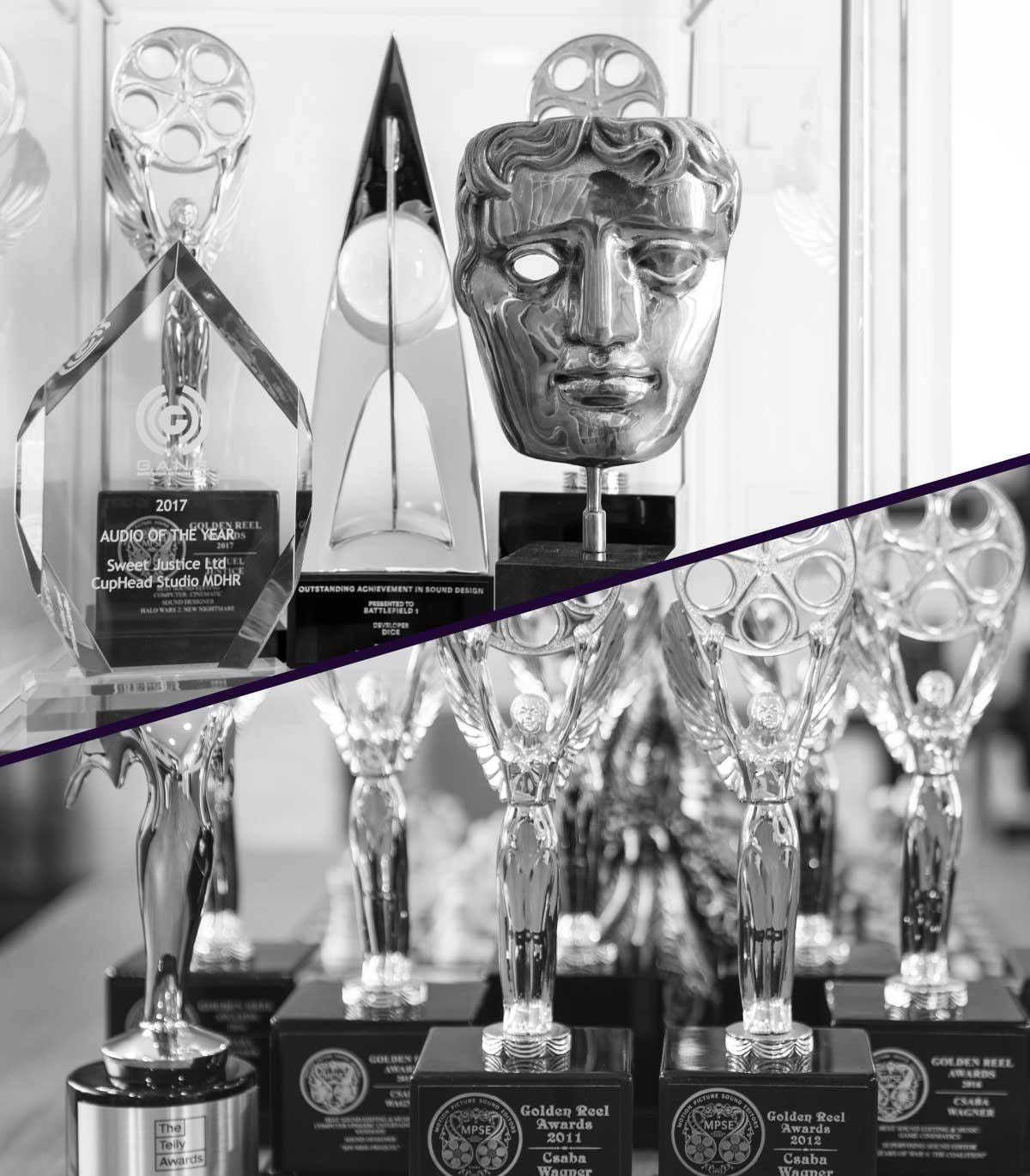 Just desserts
We've spent decades of our lives fighting on the front lines of the entertainment and interactive industries, perfecting our sound-fu on blockbuster and independent projects alike. Always searching for the next challenge, we've made waves: and not just sound waves. We've been nominated for and received more awards for sound design, direction, and mixing than you can shake a reasonably-sized stick at.